Welcome to Protect Our Children
Children are society's most precious asset; they are the future of our great nation. Children are also the most vulnerable members of our society. Shockingly, the government is willing to teach radical sexual education to our children in the name of diversity & inclusion. Our government has also only mandated a minimum 1 year sentence for an individual convicted of raping a child – we believe this is not good enough.
Dr. Charles McVety's Presentation to the Standing Committee on Social Policy Regarding Bill 28
Protesters, CPC leadership hopeful compare Ontario's new sex-ed curriculum to residential schools
Protestors against Ontario's sex ed curriculum compared the teaching guidelines to Canada's dark history of residential schools. Speakers at the rally on the lawn of Queen's Park Tuesday, including a federal Conservative leadership candidate, said the new curriculum infringes on parental rights and drew comparisons to the forced schooling of generations of indigenous children.
Sex-ed controversy continues as school year begins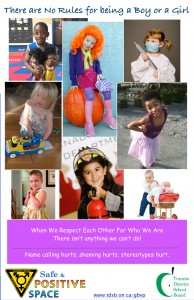 Ontario's new sex-ed curriculum was implemented last fall with polarizing results as some parents loved it and others pulled their children from class. Entering its second year, the debate continues. "When you take the shame out of your body parts, I think that's a very important building block for understanding and respecting your body, and somebody else's,"
---
---
Letter to The Toronto Star
Re: Ontario's sex-ed debate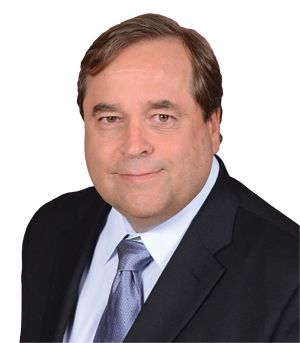 Your editorial states, "Among the anti-sex-ed propaganda is an anonymous letter being passed around Peel District schools in Arabic, Brown reports: 'Our 12-year-old daughter or son . . . will be asked in class to explore his or her own body by touching their private parts, masturbating, and pleasuring their body.' The new curriculum does no such thing."
In my view the curriculum does promote masturbation on page 175, stating, "Exploring one's body by touching or masturbating is something that many people do and find pleasurable. It is common and is not harmful and is one way of learning about your body."
The Star describes me as an "anti-sex-education monger." I have never been against sex education but I am against this radical curriculum that teaches little children graduate level ideas of gender identity. The bait and switch technique of stating the "Ontario government should debunk misinformation on its new sex education curriculum" and then not addressing fact that "gender identity" is taught 39 times throughout the curriculum, from Grade 1 through 8.
On page 124, the teacher is instructed in paragraph C3.3: "describe how visible differences . . . and invisible differences . . . e.g. gender identity . . . make each person unique."
I hope we can have an accurate, respectful debate where the Star defends the merits of this curriculum teaching little children that they "may or may not be the same (gender) as the person's biological sex" and that there are six genders, not two. If you cannot, please do not lower the discourse to simple name calling.
Charles McVety, President, Canada Christian College and School of Graduate Theological Studies, Toronto
---
---
One hundred percent of your donation will be used to fund the Protect Our Children Campaign. Also, sign the petition and get as many others to sign as possible.
---
Please join with us as we stand to protect our society's most precious asset, our children. Please click on the links below to access further information.
The 2015 Sex-Ed Curriculum Has Been Released
Kathleen Wynne's 2015 Sex-Ed curriculum has finally been released to the public. This is the curriculum that will be implemented next September after coming under intense scrutiny for lacking adequate parental consultation, for teaching young children to give sexual consent, and for teaching different sexual concepts at radically inappropriate ages. Click below to read the curriculum and see what the Wynne government plans on teaching our children.


---
The Both/And curriculum
The Both/And curriculum is a document that aims to teach children beginning in kindergarten that they aren't necessarily one gender or another, but rather they could by any single gender or a mixture of genders. The goal of this curriculum is to have children question their gender starting in kindergarten.
"A language reflects the perceptions of the culture in which it develops and vice-versa, which is why the idea of completely reforming the way that we as a culture think and speak about gender is daunting, at best. What better place to try though, than Kindergarten? Those of us who have taught this age group in particular understand how quickly young children learn and how magnificently open and receptive they are to challenging and changing their own perceptions. Imagine an entire class of 4-5 year olds who see, accept and love one another for who they actually are as human beings… Now imagine an entire school, 6-8 years later, with this class and every one thereafter having built a sense of themselves and others on the foundation of this early education… "
CLICK HERE TO SEE QUOTATION( Page 18 on PDF File)
. . . . . . .
---
"School boards have put out a curriculum that encourages children to question their gender identity by telling them they may not be the same gender as their anatomy TDSB Equity Inclusive Curriculum – See Page 10 .pdf"
---
Contact Premier Kathleen Wynne

Ms. Wynne:
Premier
Legislative Building
Queen's Park
Toronto, Ontario M7A 1A1
Tel: 416-325-1941
Fax: 416-425-0350
Email: kwynne.mpp.co@liberal.ola.org
---
The Origin of Sex Ed Curriculums
Alfred Kinsey was the father of the sexual revolution, and he is responsible for most of the ideology behind the new sex ed curriculum that is being presented in Ontario. Watch these videos to learn more about the man who fathered the sexual revolution:

---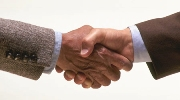 We need you!
Please help us by clicking on the below button and becoming a member of the
Institute for Canadian Values today!