---
Welcome to the Institute for Canadian Values
(call us 416.391.5000)
The Institute for Canadian Values is a national think-tank dedicated to advancing knowledge of public policy issues from Judeo-Christian intellectual and moral perspectives, as well as building awareness of how such perspectives contribute to a modern, free, and democratic society.
---
Free Pastor Hyeon Soo Lim Petition
Canadian Pastor Hyeon Soo Lim was recently sentenced to life in prison under hard labour in North Korea at the age of 61. He was charged with speaking against the supreme leader during his visit to North Korea where he was doing humanitarian work. Pastor Lim was convicted after only a 90-minute trial.
We are calling on Prime Minister Trudeau to intervene in this situation to aid in freeing Pastor Lim and assisting in his return home.
Help us to set him free

---
___________________________________________________________
Stop the Legalization of Marijuana
Prime Minister Justin Trudeau ran on an election platform that included a promise to not just decriminalize, but rather fully legalize the use of marijuana. This will be a terrible move that will expose even more people to this harmful drug, and will also make the drug more readily accessible to younger people. The side effects of marijuana can be debilitating and this drug should not be made legally available to the public.
---
'Protect Our Children'
"Children are society's most precious asset; they are the future of our great nation. Children are also the most vulnerable members of our society. Shockingly, the government is willing to teach radical sexual education to our children in the name of diversity & inclusion. Our government has also only mandated a minimum 1 year sentence for an individual convicted of raping a child – we believe this is not good enough."

---
Advocate for Canadian Values
Typical Actions. Call your:
 Local media
 Member of Parliament
 Prime Minister
 Pray for God to preserve Canadian Values
 Donate $27.77 per month for 3 years — $1,000
You will receive the following:
 Certificate for your wall.
 Wallet sized identification.
 Be the first to know with urgent updates on current issues by email.
 Free one year subscription to the Evangelical Christian Magazine.
 20% discount off all DVD or Books. 6. 20% discount off all conferences or seminars.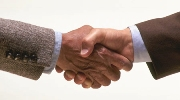 We need you!
Please help us by clicking on the below button and becoming a member of the
Institute for Canadian Values today!