---
Welcome to the Institute for Canadian Values
(call us 416.391.5000)
The Institute for Canadian Values is a national think-tank dedicated to advancing knowledge of public policy issues from Judeo-Christian intellectual and moral perspectives, as well as building awareness of how such perspectives contribute to a modern, free, and democratic society.
---
The Premier of Ontario, Kathleen Wynne, was responsible for creating the radical sexual education curriculum that was cancelled in 2010.
Upon becoming Premier, Ms. Wynne re-introduced this curriculum to teach Ontario's children her 6 gender education program.

---
Prime Minister Trudeau's Liberal Government has introduced a new transgender bill that will allow anyone to enter whichever changeroom or bathroom they choose based upon their self-identified gender.
This bill is intended to protect the rights of the transgender community, but will open the doors for pedophiles and sexual predators to enter into women's spaces unopposed and unable to be stopped, by law. The bill affects the Criminal Code of Canada, which means stopping such a person could result in imprisonment of up to two years.
Canadian Values implores the Trudeau government to stop this dangerous bill, for the protection and safety of our society's women and children.

---
---
Protesters, CPC leadership hopeful compare Ontario's new sex-ed curriculum to residential schools
Protestors against Ontario's sex ed curriculum compared the teaching guidelines to Canada's dark history of residential schools. Speakers at the rally on the lawn of Queen's Park Tuesday, including a federal Conservative leadership candidate, said the new curriculum infringes on parental rights and drew comparisons to the forced schooling of generations of indigenous children.
---
The Children's Emergency Protection Fund
The Children's Emergency Protection Fund (CEPF) is a program of the Canada Christian College / Institute for Canadian Values, a federally incorporated non-profit organization and a registered Canadian charity. CEPF partners with programs to help children in serious need across Canada. We believe in trying to help any child in extreme need regardless of race, religion, language or culture. CEPF is dedicated to protect children from hunger, poverty, and sexual abuse. CEPF is funded entirely by the voluntary contributions of individuals, businesses, and foundations.

---
Advocate for Canadian Values
Typical Actions. Call your:
 Local media
 Member of Parliament
 Prime Minister
 Pray for God to preserve Canadian Values
 Donate $27.77 per month for 3 years — $1,000
You will receive the following:
 Certificate for your wall.
 Wallet sized identification.
 Be the first to know with urgent updates on current issues by email.
 Free one year subscription to the Evangelical Christian Magazine.
 20% discount off all DVD or Books. 6. 20% discount off all conferences or seminars.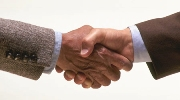 We need you!
Please help us by clicking on the below button and becoming a member of the
Institute for Canadian Values today!