The 2015 Sex-Ed Curriculum Has Been Released
Kathleen Wynne's 2015 Sex-Ed curriculum has finally been released to the public. This is the curriculum that will be implemented next September after coming under intense scrutiny for lacking adequate parental consultation, for teaching young children to give sexual consent, and for teaching different sexual concepts at radically inappropriate ages. Click below to read the curriculum and see what the Wynne government plans on teaching our children.
New sex-ed curriculum under fire
The fight is on.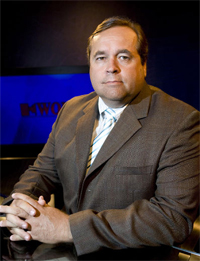 And Dr. Charles McVety, of Canada Christian College, pulled no punches about that.
Ontario's new sex education curriculum is nothing more than an "indoctrination" vehicle to teach children a new way of thinking about gender and parents may have no choice but to pull their kids from school to stop it, says the man who lead the defeat of a similar attempt in 2010.
He won round one back in 2010.
To win the rematch in 2015, he said, parents are going to have to rise up.
In exclusive interview, he said it is going to take an even larger and more aggressive approach.
"This whole document, from top to bottom, focuses on what we as a culture think of gender," he said. "It is a revamping of gender identity. This is sexually explicit and radical thinking."
He said the focus on "gender identity" could dramatically change how children are currently taught and subsequently how they think.